Hardware Architecture¶
The Smart Citizen sensor portfolio aims to create a boilerplate for individuals and communities with different sensing expertise levels in a modular, expandable and intuitive way. Building on the legacy of previous Smart Citizen Kit generations, the hardware is especially aimed at providing meaningful data insights on a low budget. The core of the system is a central data logger with network connectivity to which the different components can be connected and aims to give support to a wide range of activities ranging from education to more advanced scientific research, in various environmental fields such as air, water or soil quality.
A bit of philosophy
The hardware architecture is always evolving, and it will always remain as a set of tools for experimentation. As so, it should be seen more as a toolset for communities, research, education, and not as a final commercial product with full-fledged big-corporation-type-of-support.
Core¶
The core system provides the logging, interface and management features creating a solid while highly configurable framework for environmental monitoring activities. It's made out of the two main components listed below:
Air¶
Soil and Water¶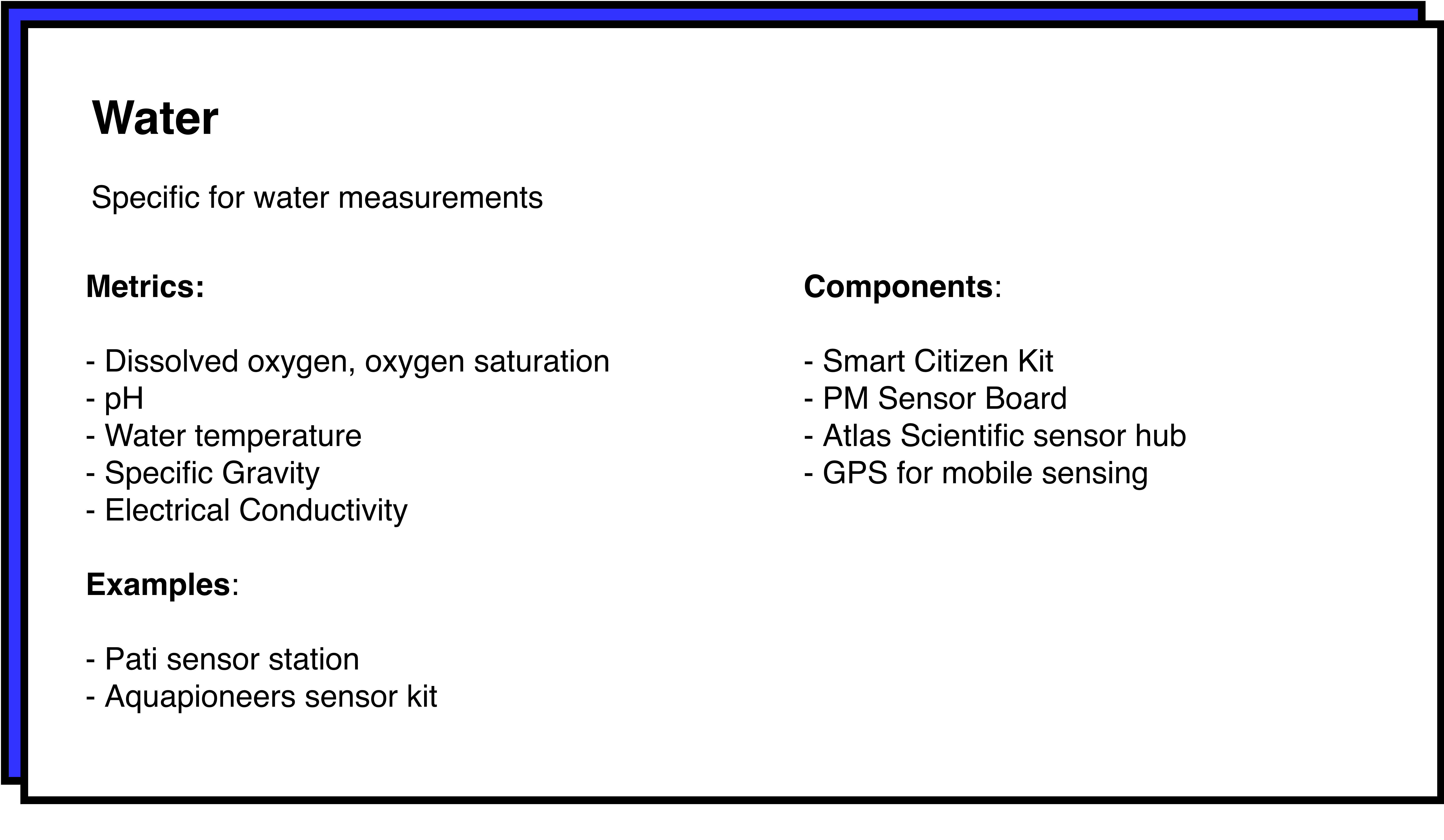 Having a robust portfolio of the sensor for measuring soil and water characteristics is a need found by many research communities. In this direction, we include a collection of sensors that despite not being low cost or open source, they are still affordable and well documented when compared to other commercial solution. From a cost perspective, they are not aimed at being massively deployed but instead used individually in a specific site for specific needs.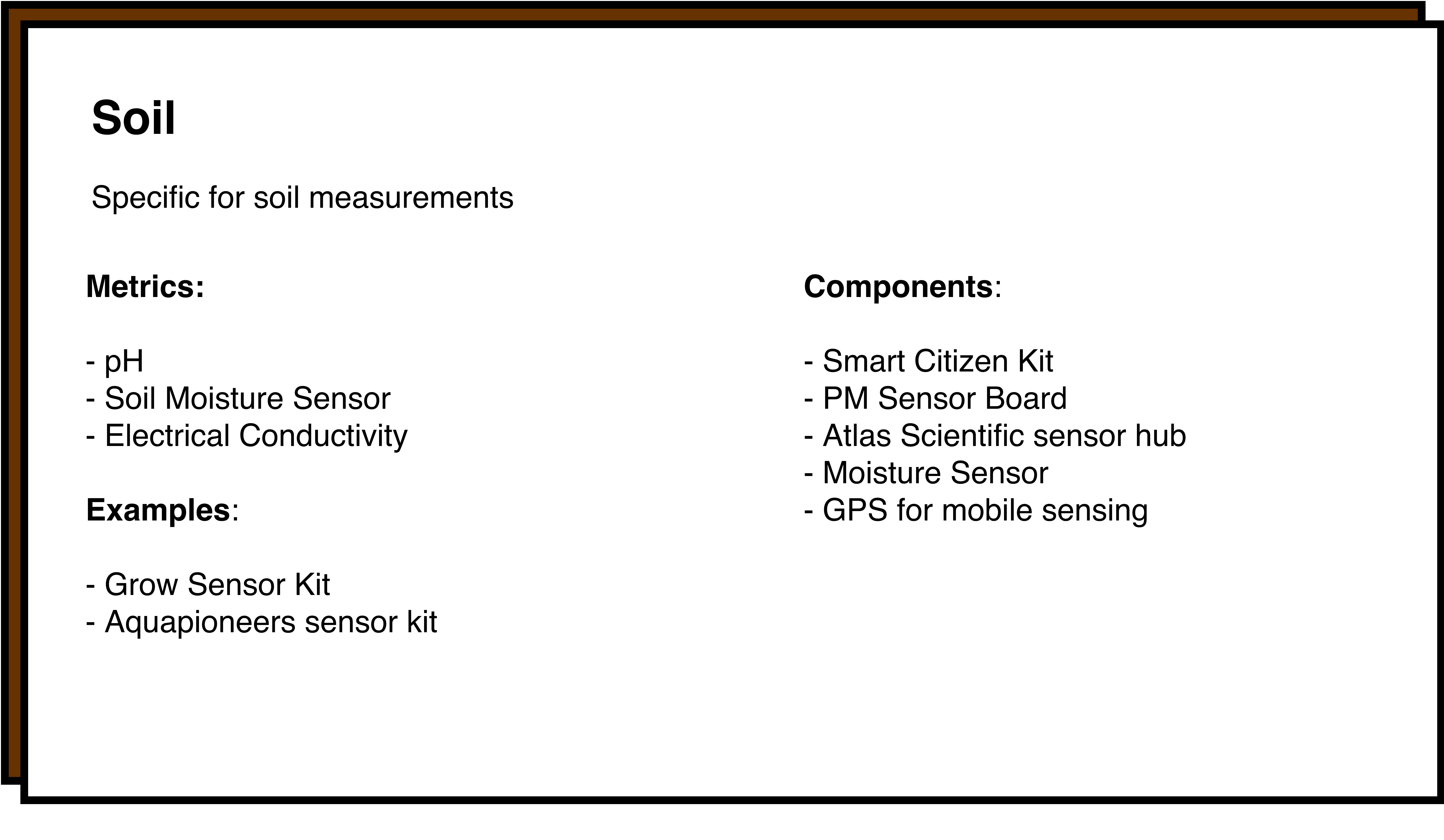 Open Source¶
We're against black boxes!
The entire project it is released under open source licenses:

Info
Check the Source files section for each component and explore the software source code and the hardware blueprints.