Solar Panel¶
We recommend a Solar Panel from Voltaic Systems, either the 6W 6V option or the 5W 6V version.
What is this for?
Currently, this option is only usable for the Smart Citizen Kit 2.1 with small accessories, like a CO2 sensor or some electrochemical sensors, but it's not suitable for a larger options like the Smart Citizen Station. For this, we recommend a larger solar panel with a lead-acid battery instead as back-up.
Image credit: Voltaic System
We use an MPTT Sunflower Solar power manager 5V from DF Robot for managing the solar input with an additional 2Ah battery. It is fitted inside the enclosure with a small laser cut (or 3D printed if not available) flange. This is the BOM for this option.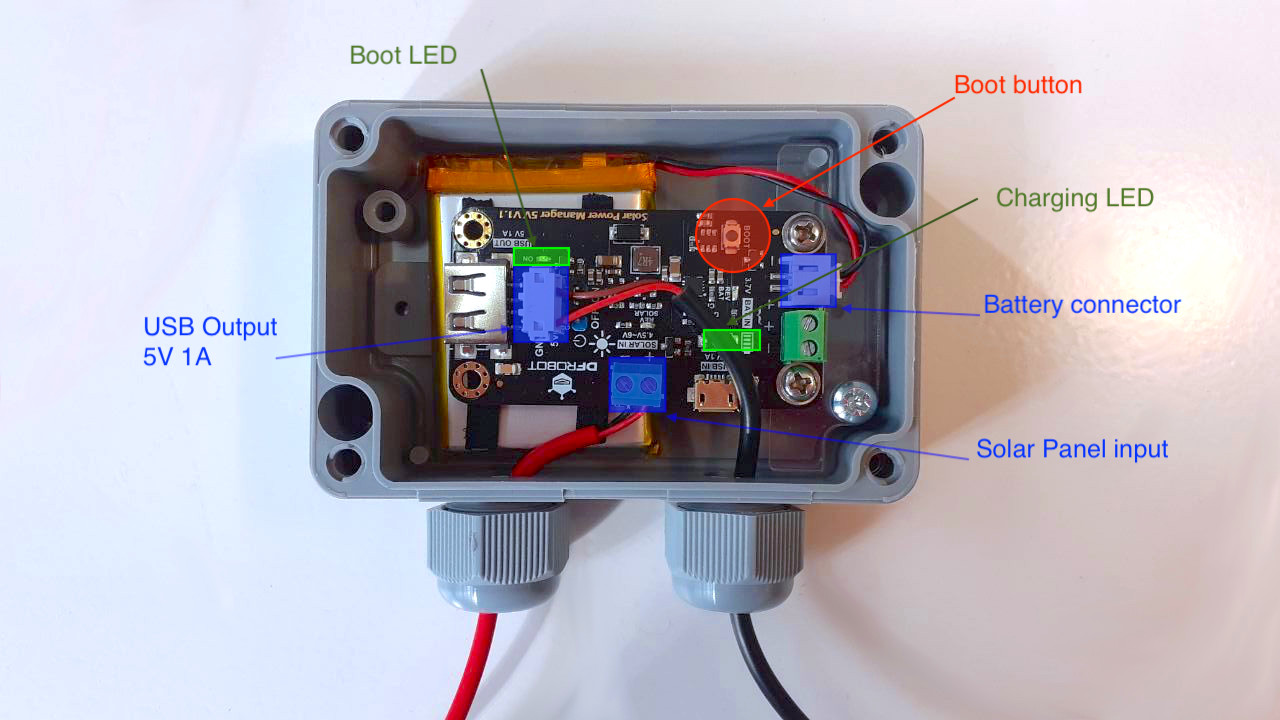 Installation
Have a look at the installation guide for Solar Panel
Source files
Find all the information here