Enclosures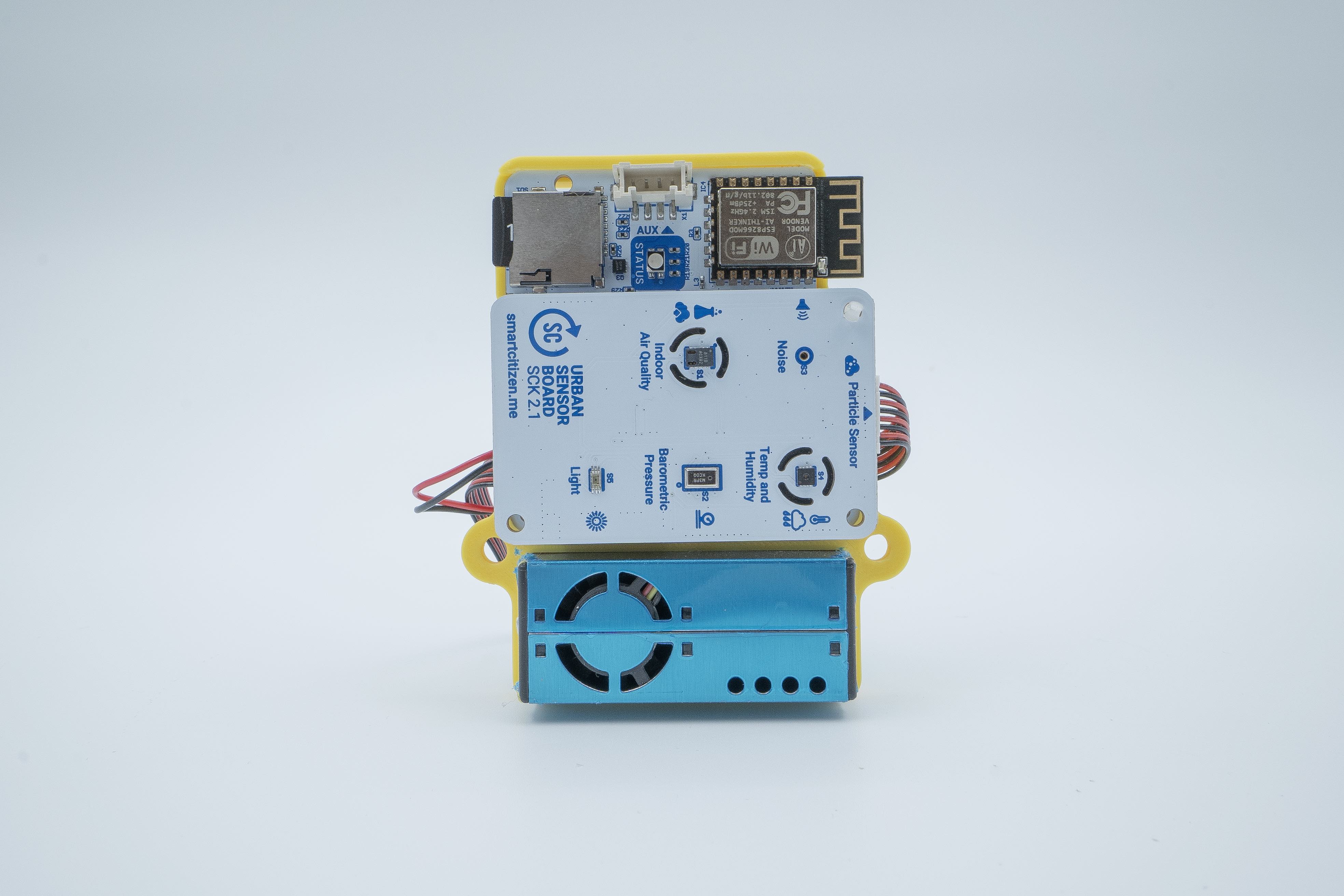 If we want to leave the kit on the outside for a few days you will need to provide it with extra protection. Below you can see the well-known 3D printed enclosure (for versions without PM sensor):
A note about the enclosures
Previous versions of the Smart Citizen Kit, without the PMS5003 sensor, included a 3D printed enclosure that holds the Data Board and Urban Sensor Board, as well as the lithium batteries. Different versions are available for the SCK 2.1, either with a CNC'ed version, or 3D printed one. Currently, there is no mass produced version at SEEED.
See the CNC'ed HDPE version:
Or the 3D printed one:
Follow the guides
Head over to the guides section for instructions on fabricating each enclosure.